Add Language Editor/Additional AE Last Update : 2021-07-15 06:00:10
EIC is able to add a language editor/additional AE on a manuscript in "Waiting for EIC" status if AE/Reviewer's comments are not satisfactory enough. In order to do that, EIC should sign in to website using EIC role and go to "WAITING FOR EIC" status. At this step there is button for "Add Language Editor" and a list of associate editors will be shown.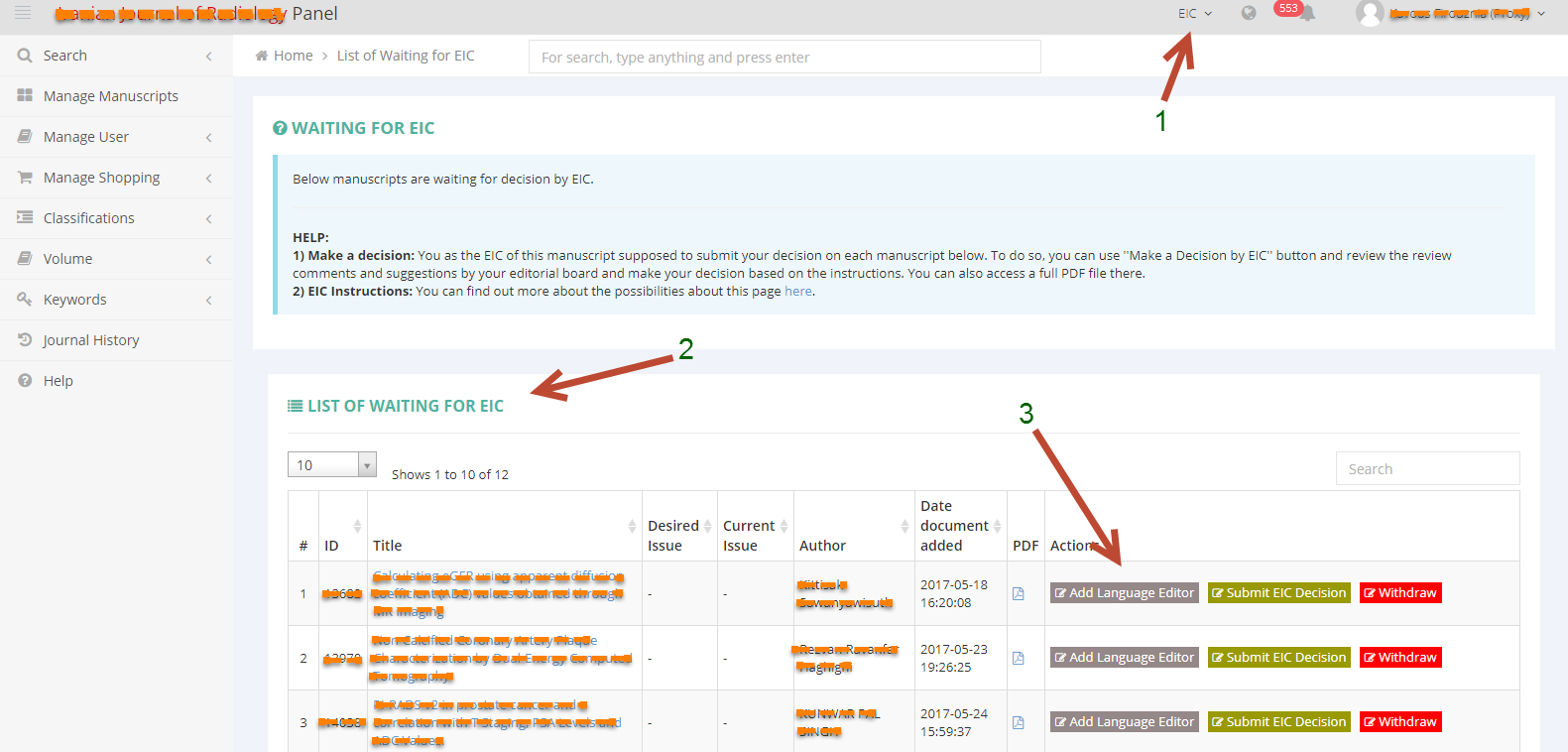 Afterwards, the language editor will find the article on his/her panel in "New Invitation" and could submit the review by clicking on "Submit Language Editor Comments" button.