You will see this notice when you are trying to submit a manuscript that is similar to other previously submitted manuscripts. Any word similarity in the manuscript title of your submission with other manuscripts shows this notice. If an author tries to submit a repeated title (duplicate submission), then this notice (like a barrier) warns him/her about all similar articles already submitted by him/her.
By this notice, any duplicate submission could be prohibited.
Afterward, there will be 2 options:
Continue as a new Submission: To continue submission, click the "Continue Submission" button. Then we have at least 2 similar submissions in our panel.

Continue the previous submission (RECOMMENDED): To continue the previous submission, click the "Discard" button.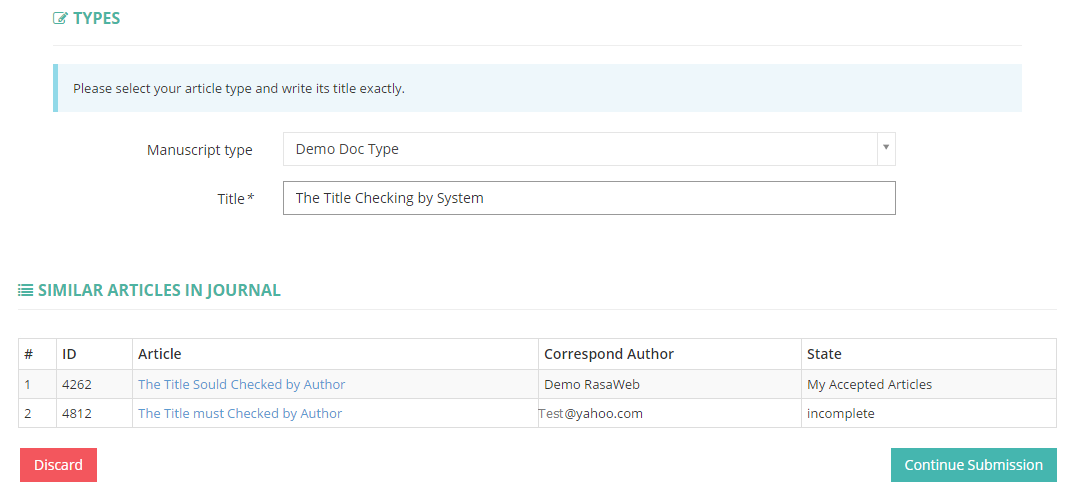 ---