In "Manage Manuscripts," users can see different menus based on their roles.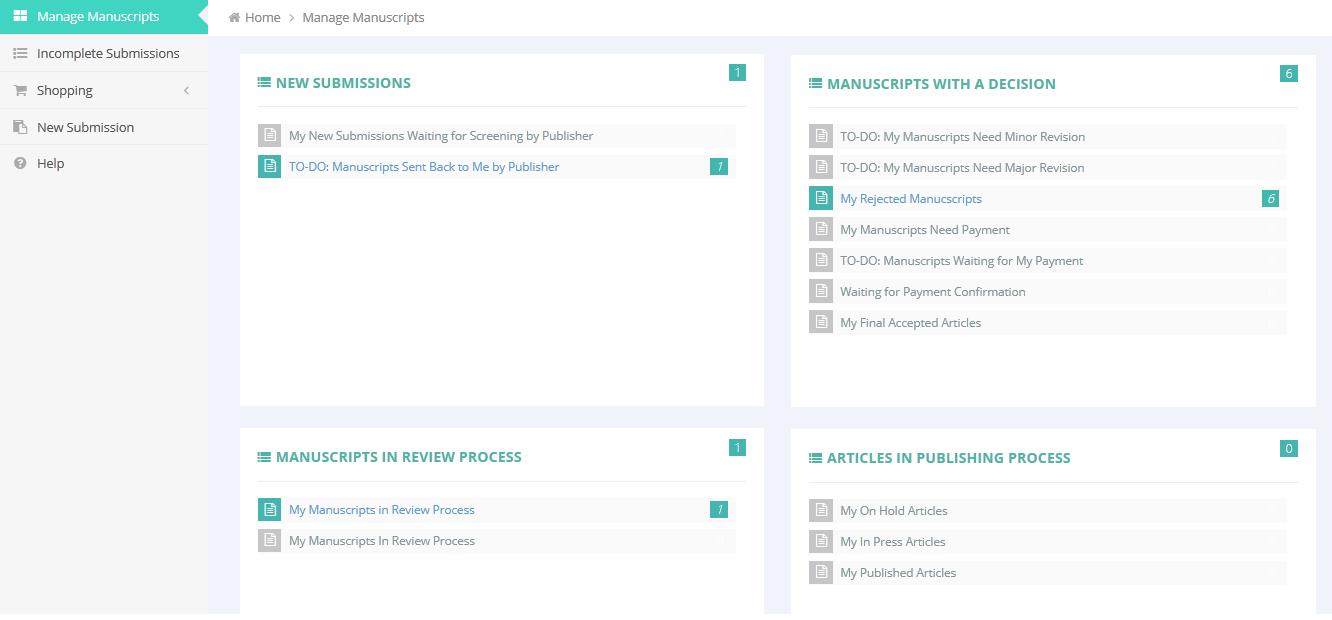 ---
1. New Submission
My New Submissions Waiting for Screening by the Publisher
Manuscripts Sent Back to Me by the Publisher.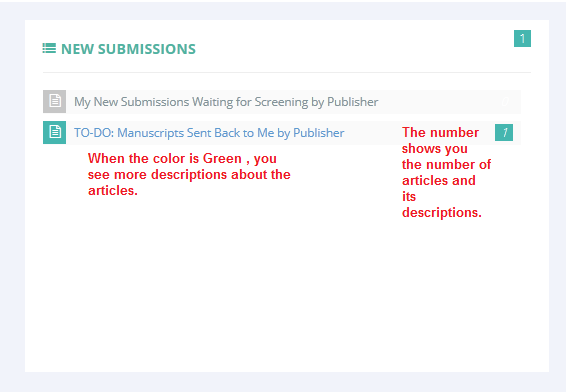 ---
2. Manuscripts in the Review Process: Manuscripts are in the journal's review process, and there is no need for any action in this step.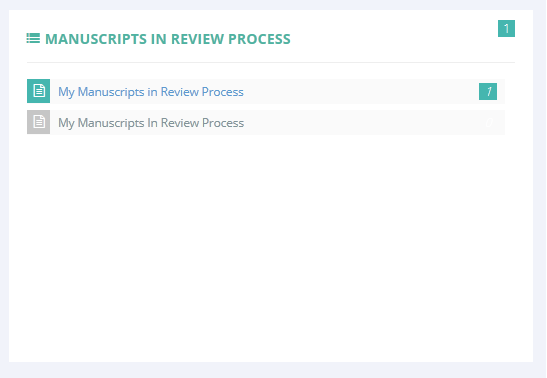 ---
3. Manuscripts with a Decision
Minor Revision: These manuscripts need minor revision and must be resubmitted.
Major Revision: These manuscripts need major revision and must be resubmitted.
Rejected: No more action is needed.
Accepted Articles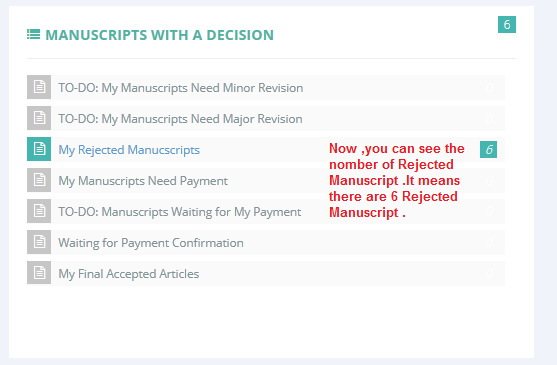 ---
4. Articles in the Publishing Process
On Hold
In Press Articles
Published Articles