Users can view all inbox and outbox messages via this panel. To see, click on the bell icon in the top right corner of your dashboard.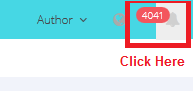 Note: If you don't receive any email, please inform us about your problem via our support system.
Each message could be deleted and/or read.

---
Search in Messages
In the search box, you can search according to your keyword. (For example, article ID, author name, article title, date, and …)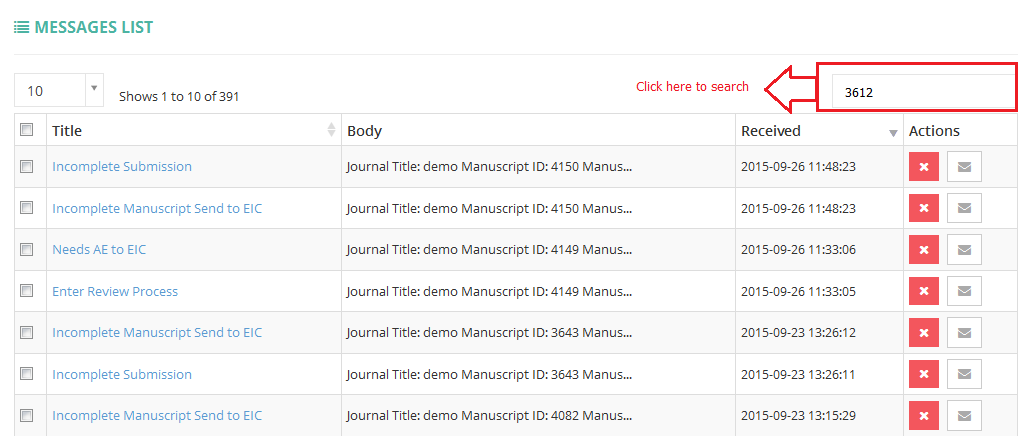 ---
To close, click the (X) icon (top-right) and return to your previous search results.