Archive
vol.
In Press
,
issue
In Press
In Press (In Press), 2 articles.
Important Notes:
"In Press" articles are accepted and peer-reviewed articles that are not yet assigned to specific volumes/issues. They are

citable

using

DOI. Read more

.

Comments from author(s) or editor(s) will be applied in this state.

These articles could be subjected to postpone or even withdraw from further publication process based on the editorial board decision.

"In Press" article does not guarantee any final decision and cannot be used as official acceptance.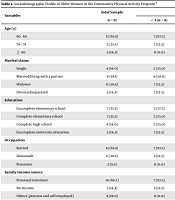 Rizia R. Silva, Cristiellem Rocha Rufino, Lucas Lima Galvao, Rodrigo Luiz Vancini
*
, Douglas Santos, Claudio Andre Barbosa de Lira
, et al.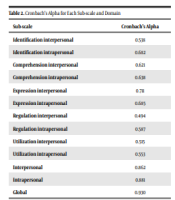 Hajer Aouani
*
, Maamer Slimani, Hatem Ghouili
**
, David Tod, Hela Znazen, Nicola Luigi Bragazzi, et al.