After signing to a reviewer or AE or EIC panel and in the top section, there is a text box explaining the number of expired tasks. To read more details, click the Manage button.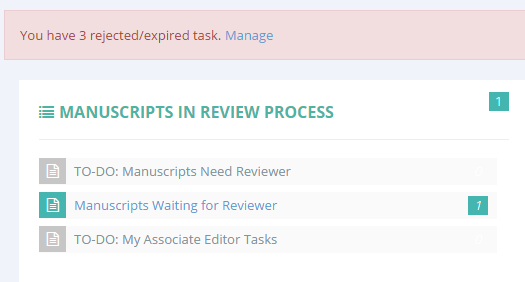 ---
Then, you can see a list of out-of-date tasks and follow them.

---
For instance, you can choose a new date or refer them to another person.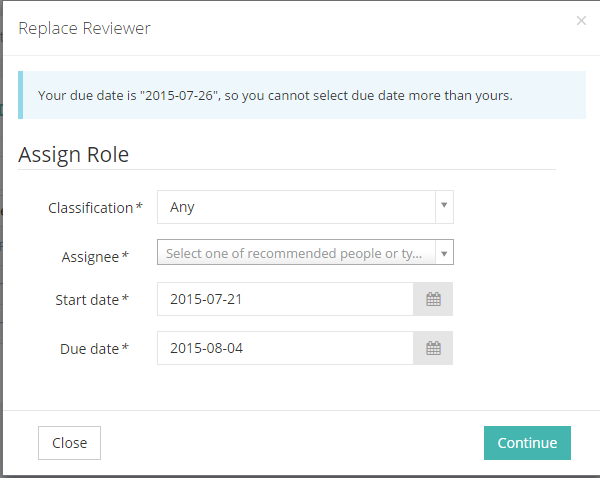 ---
Besides, you can invite a new reviewer.