Sign in with Linkedin Last Update : 2021-07-15 06:35:20
Using OAuth of Linkedin, you are able to log in to your journal account in a second.
Click on Linkedin Logo in "Sign in ".
Allow Nedmedica or Neoscriber to make a connection to your account.
To read more about sharing articles in Linkedin click here.
---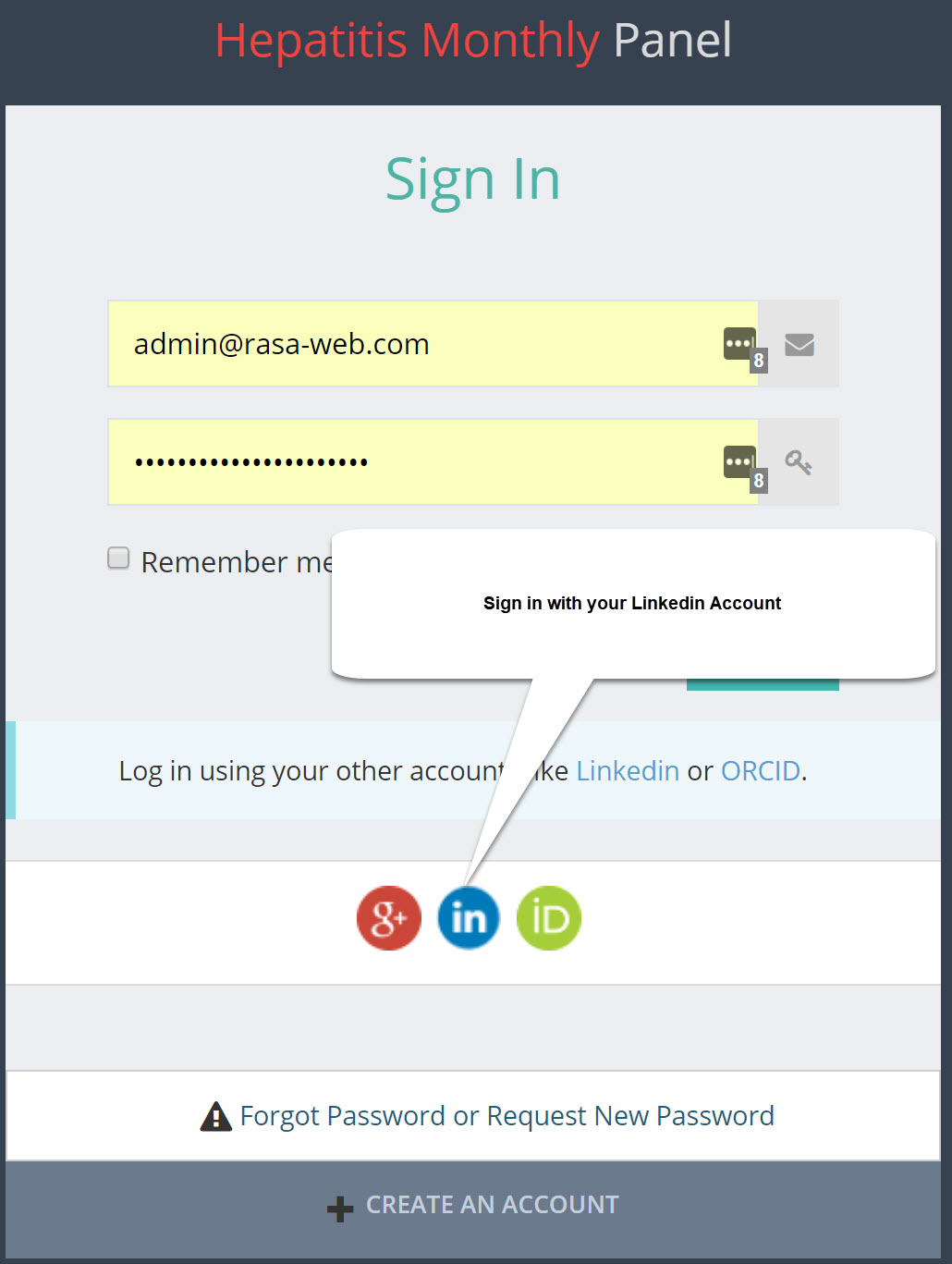 ---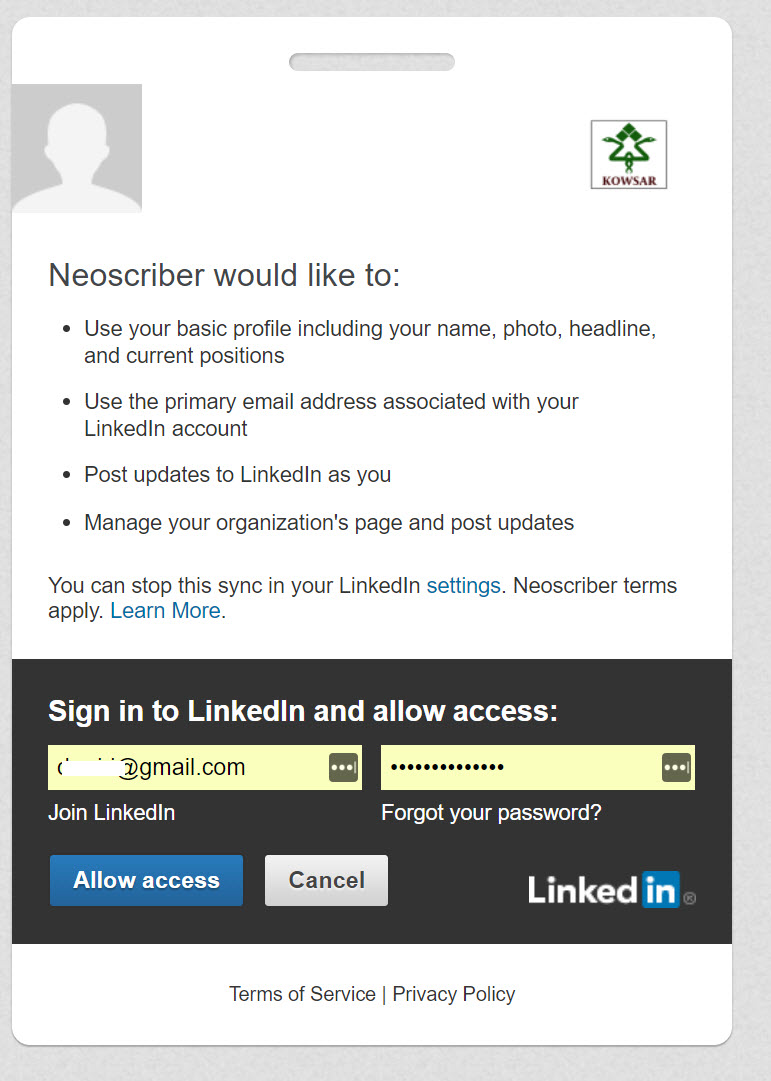 ---