Introduction of this book:
Hepatitis A and E are two causes of acute viral hepatitis that have similar symptoms and routes of transmission. The epidemic incidence of these diseases involves risks for the entire society. These two diseases are at times transmitted by travel and tend to appear in travelers going from developed to developing countries. To prevent infection with hepatitis A and E viruses, it is necessary to strictly adhere to hygiene, have access to safe potable water and safe food. The hepatitis A vaccine can be administered to immunize against the virus and many countries recommend the immunization. The prevalence, transmission routes, prevention and treatment of these types of hepatitis are addressed in different chapters of this book; hopefully, they can be of help in ensuring the overall health of the society.
Seyed Moayed Alavian MD, Professor of Hepatology
CHAPTER 1:
09 Structure and function of the gastrointestinal tract
CHAPTER 2:
19 What is hepatitis?
CHAPTER 3:
29 Hepatitis A, Introduction
CHAPTER 4:
43 Clinical symptoms
CHAPTER 5:
53 Prevention of hepatitis A
CHAPTER 6:
61 Hepatitis E
Book Details:
Author: Dr. Seyed-Moayed Alavian
Publisher: Pouyan Kowsar Health Publishing Company; 1st edition ( May 11, 2022)
Publication Date: May 11, 2022
Print Length: 82 pages
Language: English
ISBN: 978-622-94614-4-0
Sponsored by: Salamat Pooyan
---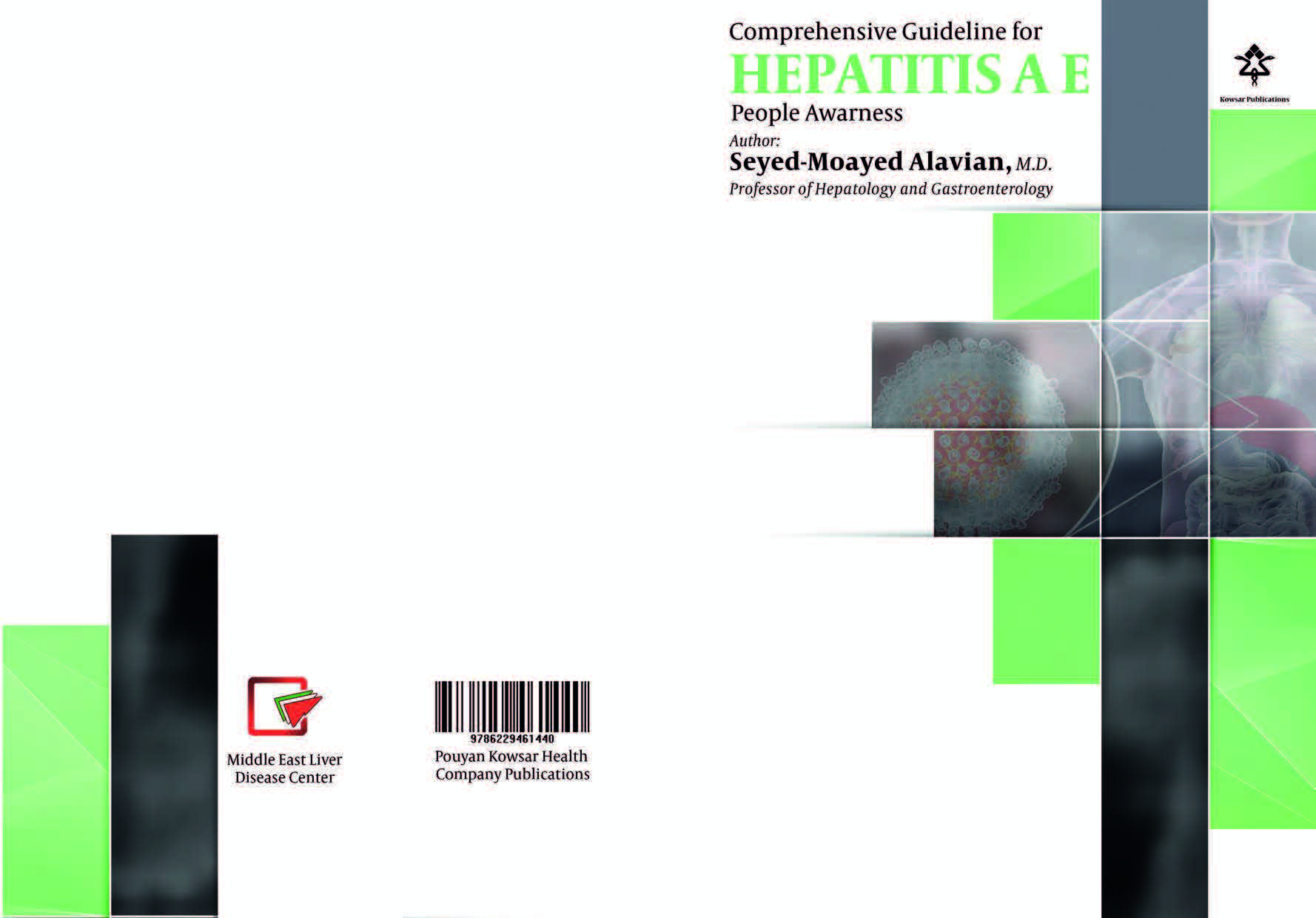 ---
---
---
Links and Copyrights:
---