Introduction of this book:
Chronic viral hepatitis B and C are common diseases across the world and can be controlled through increasing public awareness and informing individuals about their routes of transmission and their methods of prevention and treatment. Hepatitis C, in particular, is one of the cause of hepatic insufficiency (liver failure) and cirrhosis. In recent years, the treatment of hepatitis C has undergone extensive developments and a hepatitis C free society is predicted to arise in the future with the use of new medications. The number of cases with hepatitis can be reduced and new cases of infection can be prevented through identifying and treating infected people and taking note of the risk factors associated with the disease. Increasing public awareness and knowledge is one of the main factors for controlling hepatitis C. I hope for world without hepatitis C in future, the desire is difficult but not impossible!.
Seyed Moayed Alavian
MD, Professor of Hepatology
2015. Middle East Region
CHAPTER 1:
09 Structure and function of the gastrointestinal tract
CHAPTER 2:
19 What is hepatitis?
CHAPTER 3:
29 What is hepatitis C?
CHAPTER 4:
51 Diagnosis of hepatitis C
CHAPTER 5:
61 Prevention
CHAPTER 6:
69 To hemophilia patients
CHAPTER 7:
85 To thalassemia patients
CHAPTER 8:
89 To dialysis and kidney transplant patients
CHAPTER9:
95 Liver cancer
CHAPTER 10:
105 Liver transplant
CHAPTER 11:
135 Treatment
Book Details:
Author: Dr. Seyed-Moayed Alavian
Publisher: Pouyan Kowsar Health Publishing Company; 1st edition ( May 03, 2022)
Publication Date: May 03, 2022
Print Length: 170 pages
Language: English
ISBN: 978-622-94614-2-6
Sponsored by: Salamat Pooyan
---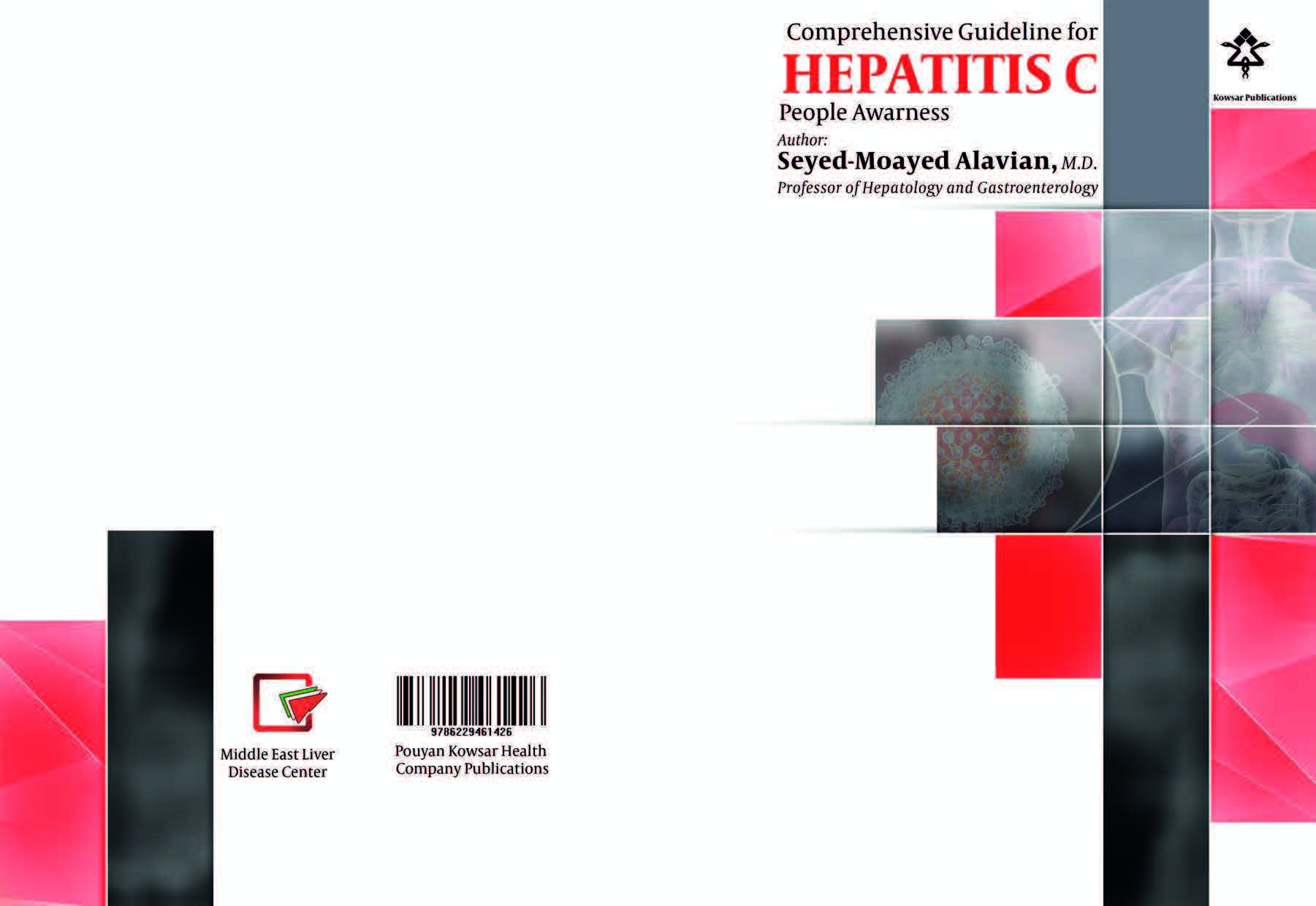 ---
---
---
Links and Copyrights:
---