Announcement: We are rebranding with a brand new logo and colors.
Big news!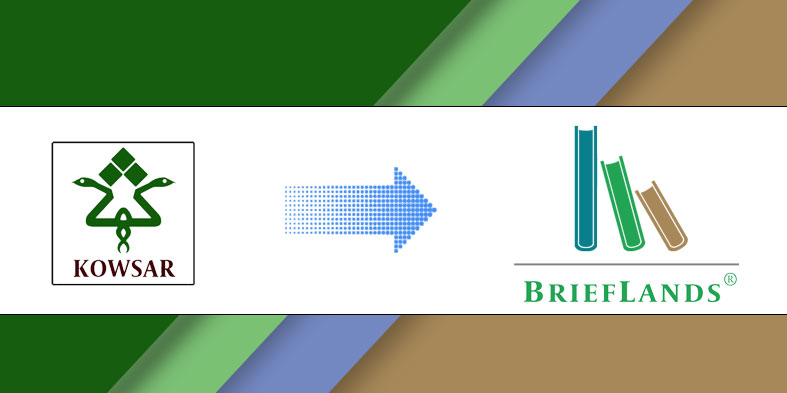 We are excited to announce that as of 1 Jan 2022, we are rebranding with a new logo and color scheme as part of the ongoing evolution of our company's brand.
Our Publisher (since 2007) is growing and evolving, and we felt it is time for a minor change only in our name and not in our primary responsibility. We have refreshed our logo and brand name to reflect who we are today and symbolize our future. We analyzed our values as a green STM (science, technology, and medicine) publisher and created a brand identity that reflects those values.
"Brieflands" includes two words: "brief," which means an abstract (in English) or a letter (in Dutch), and "land," which shows our honor to keep our planet earth. Both words reflect our mission to deliver digests of scientific messages to the world. The new logo evokes intense feelings of publishing outlines of sciences in 3 letters.
Therefore, our changes are included as below:
| | OLD | NEW |
| --- | --- | --- |
| Name | Kowsar | Brieflands |
| Web | www.brieflands.com | www.brieflands.com |
| Logo | | |
| Date | From 2007 to 2021 | Since 1 Jan 2022 |
| Email | info@brieflands.com | info@brieflands.com |
| Address | no change | no change |
| Chief Council, Members & Staffs | no change | no change |
| Fields of Activities | no change | no change |
| Scope | no change | no change |
---