List of Publishing Services
---
Consultation to Establish a New Journal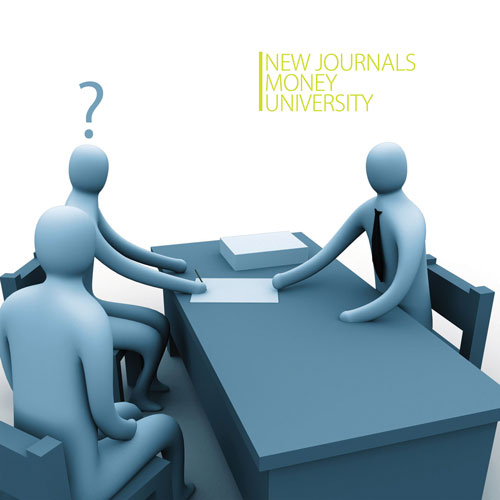 One of the primitive and fundamental steps of establishing a new journal for every scientific institute/organization is an assessment of the cons and pros of this critical task. We provide consultation and discussions to our clients. Brieflands offers a future vision about publishing a journal within your area, including the assessment of the below criteria:
Needs assessment of journal establishment based on available knowledge production indicators of the institute: The number of researchers, article production rate, and the ability to attract articles
Evaluation and identification of the local and international scientific competitors
Providing the road map to achieve the premium goals of journal publishing
Assisting to identify and determine the journal elements
Consultation to select an appropriate title for the journal
Consultation to obtain the necessary permits from science, health, and culture ministries
Providing the strategy to achieve an indexed journal in the international and reliable indexing sources
NeoScriber: Journal Management System
Please refer here and read the whole story.
Official Partnership
Brieflands is:
We offer the services mentioned above for our journals. Furthermore, Altmetrics is also enabled in our journal system.
Consultations about Ethics in Publications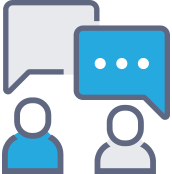 One of the tough jobs in every journal is approaching malpractices based on ethical and official rules and regulations. Every complaint must be considered as a potential threat against the journal entity. Using an expert team of consultants, we review these cases and approach all of them even before, during, and after publishing an article. We provide you the below services:
Detect and prevent authorship problems (guest author, gift author, data fabrication, etc.)
Approach to Plagiarism
Communication with COPE
Copyright issues
Withdraws and retractions
Approach to problems during the review process
Language Services

Please refer here and use our services based on your location.
Journalism Workshops & Training Courses for Editorial Board

We provide the last updates about journalism, peer-review methods, article writing, methodological evaluation, explanation of journal environments, plagiarism, managing a journal, English editing, and other valuable subjects in academic journalism.
Brieflands is proud of holding free-of-charge training courses for editors-in-chief and the members of editorial boards within our team. The main topics of our workshops are: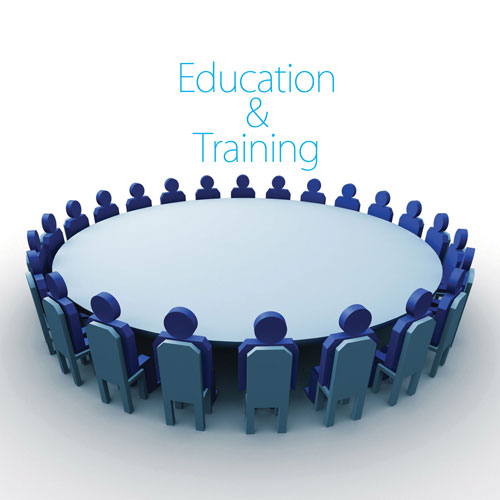 Plagiarism Workshop
Meta-analysis Workshop
Endnote Workshop
Training AMA Manual of Style
Article Writing and Editing Methods
Evaluating Different Types of Articles
Peer Review methods
Training Office Software
Journal Administrating Methods
Impact Factor increasing methods
Training Courses for indexing Journals in Major Databanks
Scientometric Services

There are substantial scientific databases that index journals' contents and make them visible to all researchers. Considering the publishing rules and on-time publishing of high-quality articles is essential in expanding the journal visibility in these indexing sources.
Our ultimate goal is to increase the journal visibility for all Brieflands journals. To index a journal, we should first publish high-quality articles on time. To achieve this critical goal, we perform an annual internal evaluation report for our journals and give them a strategic plan.
Our Achievements: We have succeeded in indexing some of our journals in significant indexing sources. Read more about our Indexed journals here.
CitedBy Service: Using CitedBy in our published articles, the editorial board can find citations per article via Crossref, Scholar, and Scopus.
Share your article on Social networks: We've made it easy for you to share your article on Facebook, Twitter, Linkedin, CiteULike, Mendeley, etc.
Methodological & Peer Review Consultations
We present methodological consultations to our journals. The EIC may choose from our internal methodologists who are experts in reviewing the scientific articles when:
Screening of Articles in Submission
External Peer Review
Post-Publication Comments
Design, Graphic, Layout, and Printing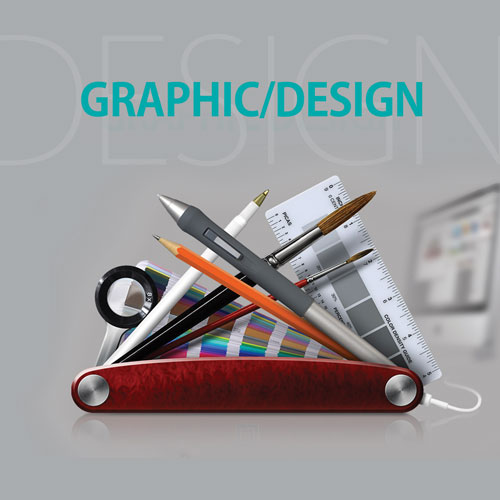 High-designed PDFs of your articles make you be differentiated from the first look. Our professional and qualified designers provide you with an excellent visual product.
Standard article layout designed for academic journals
Printing (offset or digital) and local or international distribution
Cover Design
Journal Website Design
Journal logo or header design
Figure or chart reproduction based on PMC requirements
Table redesign
Plagiarism Detection & Prevention in Academic Journals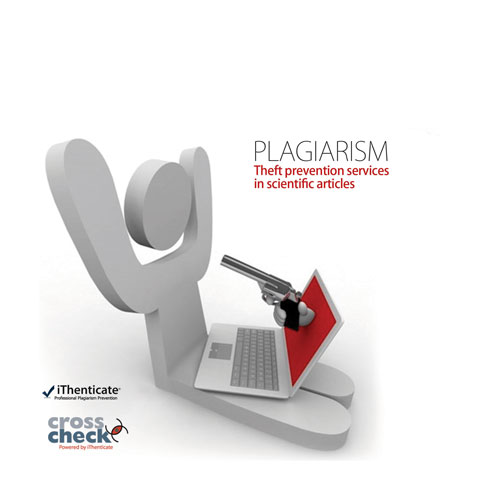 As the EIC, our expert team can assist you to prevent any plagiarism or minor similarities in your journal. We screen all of our submissions twice (at the early stage of submission and before acceptance) using iThenticate and approach all suspected cases based on flowcharts advised by COPE.
Style & Reference Editing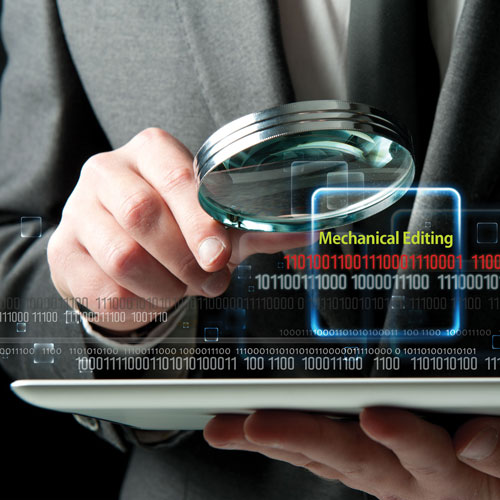 Our production managers will provide you with the best uniformity and standardization of articles, including:
Editing the writing style and standards based on the AMA Manual Of Style
Re-writing the References
Coordinating between referees, authors, and editorial board
Advanced & Simultaneous Publishing (XML = PDF = HTML)
Our production team converts a Word file to an XML using a complex platform and then produces a high-designed PDF. This XML file acts as a core file to simultaneously produce correspondent PDF and HTML full text. This platform gives you a unique and high-tech platform in one place for publishing an article. One-time editing per XML makes a smooth synchronization between XML, PDF, and HTML. Yes, it is the power of NeoScriber to make a unique and integrated platform for all publishers.
XML Services in Academic Journals
XML file is the most comprehensive method of archiving any digital data. Brieflands offers one of the best journal management systems with its automated engine for producing XML packages from your published articles. NeoScriber acts as a straightforward solution to all your needs in a journal. We produces a standard XML matched with PMC XML DTD 3.0, Crossref XML, Portico XML, and many other libraries.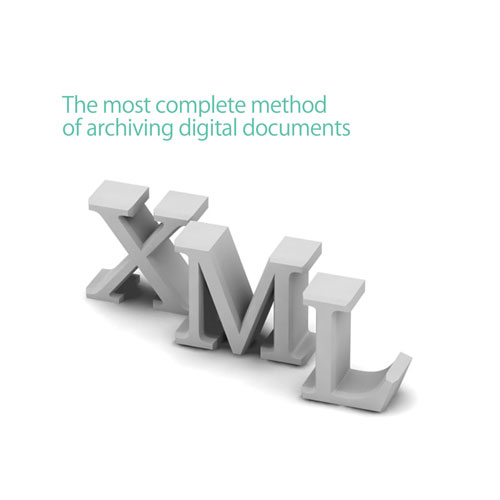 Advantages of XML Services in Brieflands:
Online publication of articles on the journal's official websites
Connecting to the Crossref system and creating appropriate metadata for the articles to activate the specified DOI link to each article
Connected to CitedBy
High-Designed PDF production
Collecting Article Acceptance Fee for Academic Journals
Any journal can collect "Article Processing Charges" using our online gateways. Furthermore, you will be able to perform all payments to reviewers through this website. We also provided a complete financial portal for our accountants and sales department. Authors also can apply for discounts and receive coupon codes on their invoices.
DOI Services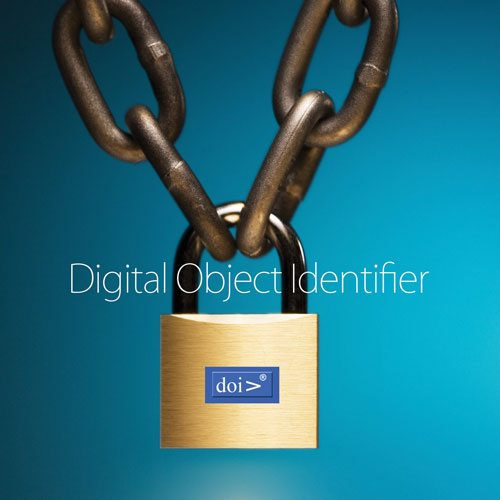 DOI (digital object identifier) is a persistent, actionable identifier for intellectual property online. DOIs can be assigned at any level of granularity and therefore provide publishers with an extensible platform for various applications.
As a permanent link, DOI can control all citations and views of the article and prevent missing them.
DOI (web-based) can eliminate human errors in editing the references and aggregating all citations.
DOI directs more traffic toward articles.
To absorb CitedBy in the references, DOI is necessary.
DOI facilitates more contribution to modern sciences and also the other articles.
Crossref Services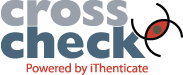 All services presented by Crossref will be available in all journals published by Brieflands. These services include:
Crosscheck
CrossMark
iThenticate
CrossCheck, powered by iThenticate, is an initiative started by CrossRef to help its members actively engage in preventing scholarly and professional plagiarism. All journals published by Brieflands will use CrossCheck for checking their contents.
---
Brieflands Profile in Crossref
Cited-By Services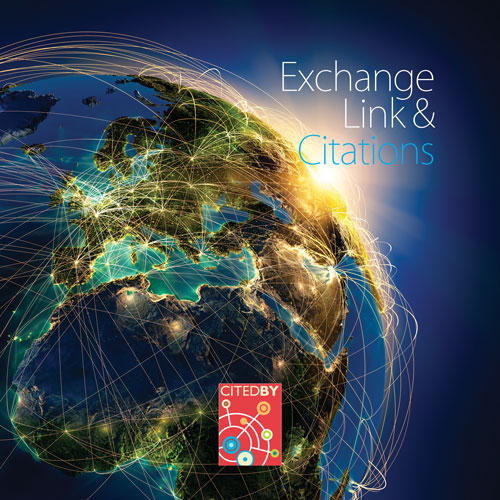 CrossRef Cited-by Linking is a service that allows you to discover citations of your published articles. A standard XML output is produced online, equipped with the necessary metadata. Read our Presentation about this service.
Open Access

All articles published by Brieflands are immediately made available under an open-access license. This means:
Free and unlimited access to the full text of all articles
Free to re-use the published material given proper accreditation/citation of the original publication
The open-access publication is supported by authors' institutes or research funding agencies by paying a comparatively low Article Processing Charge (APC) for accepted articles.
---